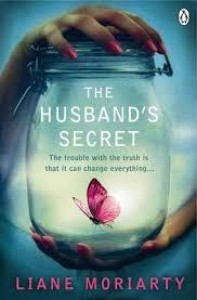 What a wonderful story! I'm always a bit hesitant to read a book that is so hyped because I'm usually the one to upset the apple cart and hate it. Not this time though! I loved every word and the hype is spot on! It's such a good book. Believe the hype and the great reviews. It's marvelous.

I was a bit confused at the start, trying to keep up with all the different characters because there are three different storylines going on and I lost track of the names and characters for a while. It didn't take long to get them all sorted out though and I was invested in each little story. Usually with these split storylines I like one line better than the others and get frustrated with the less liked parts but here I loved all the characters and rooted for all of them.

It's a layered plot and I'd go so far as to say I've never read a layered plot done better. The three semi-seperate plot lines are filled with flawed, interesting and real characters and gradually they all start to intertwine and become one big story and I loved watching it all come together. It's very skillfully done and eminently readable.

The husband's secret lies at the core of the story (obviously) and I'll be honest, I guessed the secret before the reveal but that didn't really spoil anything because the real story is what happens 'becasue of' the secret, not actually the secret itself. It's just so good and so very well done.

I wouldn't hesitate to recommend this to friend's, family...strangers on street corners...anyone and everyone. I just loved it and if you're considering this as your next read I'd say definitely go for it. It's so good!
Note: I received a free copy of this title from the publisher.